Features, specifications and options for your custom leather suit.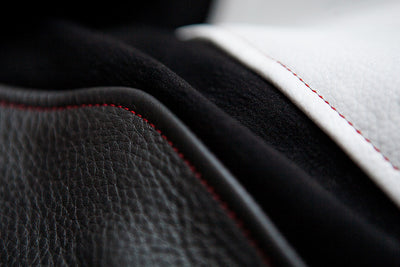 LEATHER
100% genuine cow hide. 1.2mm - 1.5mm thickness.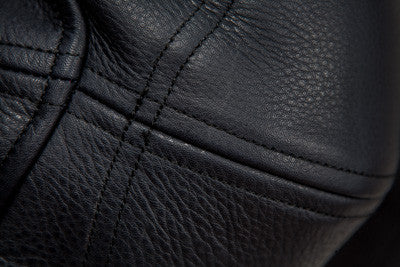 DOUBLE-PLY LEATHER IN VURNERABLE AREAS
Elbows, knees and seat for more protection and more durability. Soft foam between double-ply leather in vulnerable areas.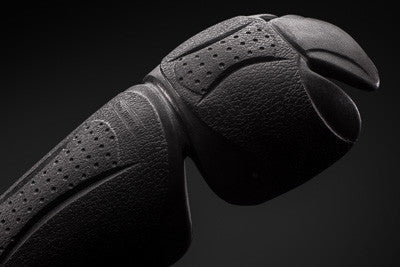 PROTECTION
Suit comes with removable CE approved flexible polyurethane pads on knees, soft foam sandwiches on elbows and foam back protection. We can also integrate pads of your choice, such as D3O at additional price.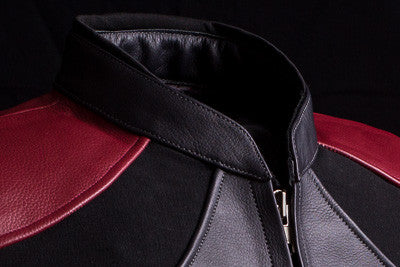 COLLAR
2 styles available: standard and low profile.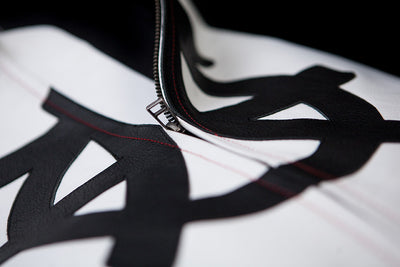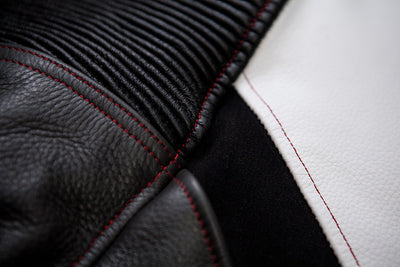 THREADS
We use polyester/cotton thread for strength and durability. The polyester core gives good resistance to weak alkalis and UV light.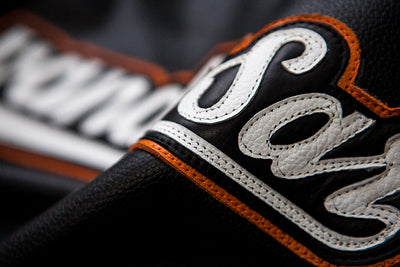 CUSTOMIZED LOGOS
Represent your personality, crew or sponsors by adding logo artwork to your suit.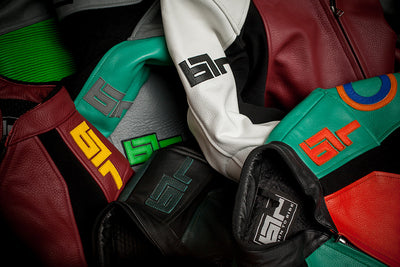 COLOUR
Any leather colour is possible. It is a subject of stock, contact us for colours currently available.